A special family dive experience
If you have a child aged 8-9 years old and would like them to experience the wonderful underwater world, then our PADI Bubblemaker Program is perfect for you.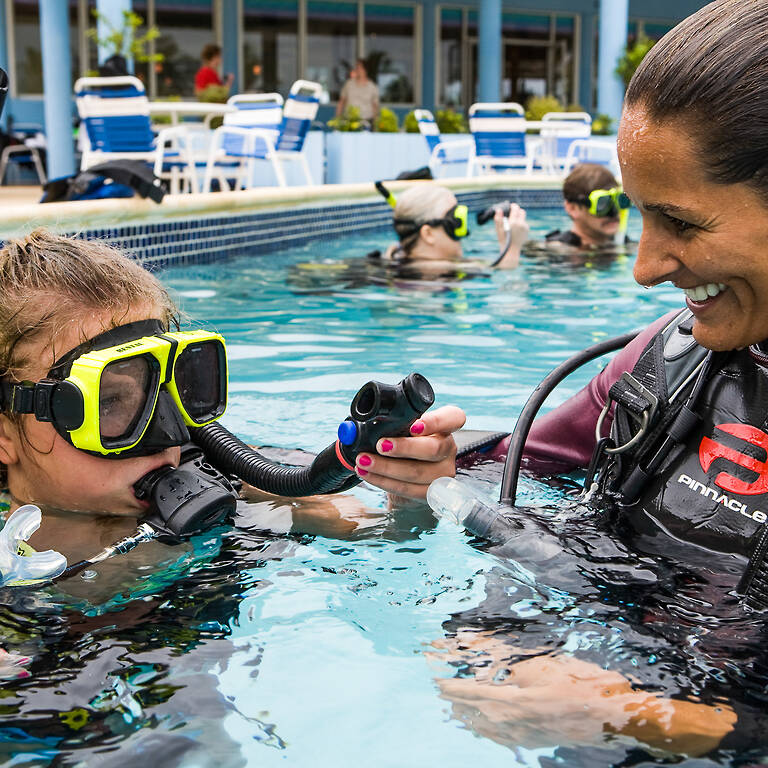 Book now…
Start your booking by selecting the date you would like to dive
PADI Bublemaker is a one-day experience that aims to introduce 8-9 year old children to the world of scuba diving. Children over 10 should complete Discover Scuba Diving since this offers more options.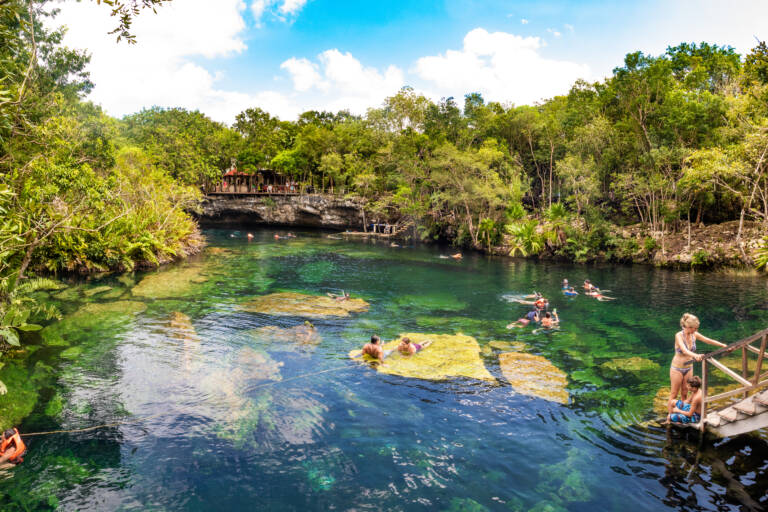 The Bubblemaker experience is conducted in a stunning open-air cenote in which we can take your child diving up to the maximum permitted depth of 2m/6ft. The water in the cenotes is crystal clear and calm. An instructor will be next to your child the entire time and we have dedicated equipment designed for small children – including smaller tanks.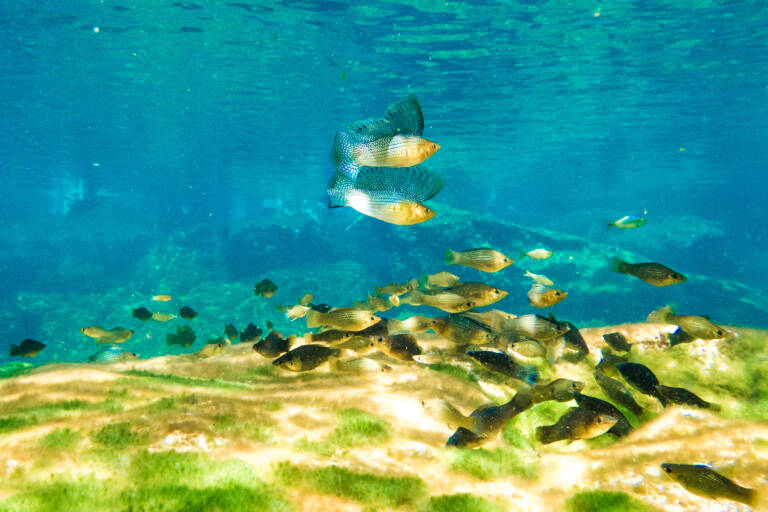 Although we are not diving on a coral reef, we will see many small fish and your child will thoroughly enjoy the experience of exploring the underwater work.
The cenotes are an ideal location to complete the Bubblemaker experience because many areas of the cenote are not particularly deep. Therefore when your child is 2m/6ft deep they can feel that are a long way towards the bottom of the cenote.
Private tour
Because we need to complete this experience in an open-air cenote, this is a highly personalized private tour.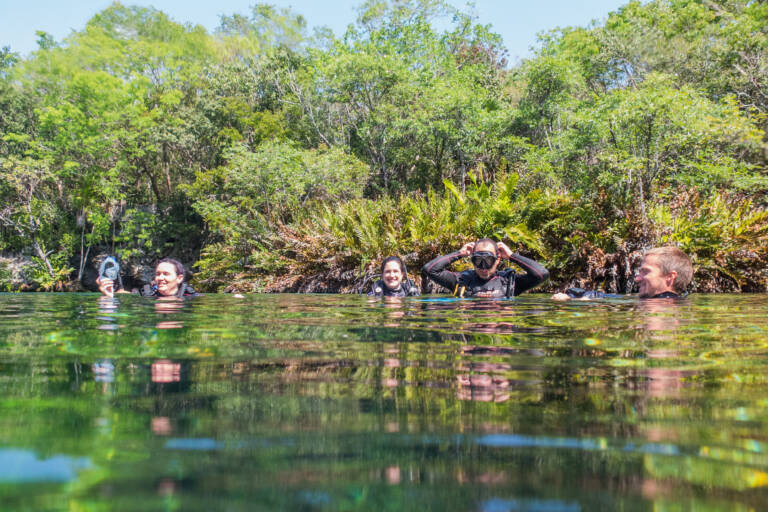 One of our instructors will drive a truck for up to 4 people to take part in the trip. Accordingly, the price is based upon a group a 4 people doing a combination of PADI Bubblemaker, PADI Discover Scuba Diving or two fun dives as a certified diver.
Due to the personal nature of the tour it is probably best to get in touch with us directly before booking so we can make sure we can arrange everything perfectly for you.
Can we dive in the ocean?
Around the world, the Bubblemaker course is typically conducted in a swimming pool. This is because the experience follows rules outlined by PADI which require us to conduct the dives in "pool-like conditions." This means; no current, no wave, good visibility.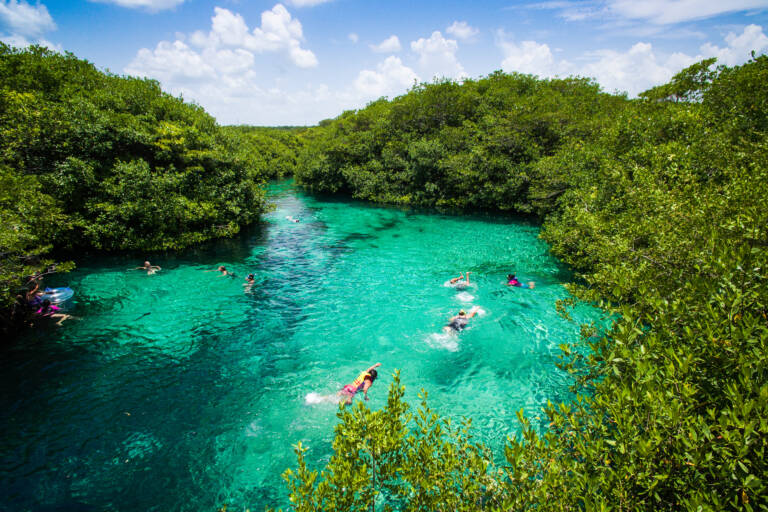 Fortunately, some of the gorgeous cenotes we have here in Mexico do meet these criteria so this is a great opportunity for you and your child to dive in an incredible environment.
Unfortunately our shallow ocean dive sites do not meet "pool-like conditions" criteria, so it is not possible to complete the Bubblemaker experience in the ocean.
We only have once cenote available in which the conditions meet these requirements (Garden of Eden). However, if you would like to see two completely different centoe, then we can take you to a second cenote* called Casa Cenote (aka Cenote Manati).
At Casa Cenote the PADI Bubblemaker child will not be be able to scuba dive, however they could snorkel (perhaps with another family member) while you complete a fun-dive or Discover Scuba Dive with our Instructor.
Casa Cenote is a beautiful mangrove cenote and very different to Garden of Eden, which is a standard sink-hole cenote. Casa cenote is located very close to the ocean and therefore contains a mixture of freshwater and ocean fish. Also since the mangroves are the nurseries for many ocean fish we can find many juvenile fish here.
*An additional charge for $15 per person is required to cover the transport and entry fees for the second cenote.