You'll have a whale (shark) of a time
During summer, snorkeling with the Whale Sharks is a must-do. Our Summer Lovin' package gives you a great taste of our dives and a trip to snorkel with the whale sharks:
Two reef dives in Playa del Carmen
Two cavern dives in Dos Ojos
One day snorkeling with Whale Sharks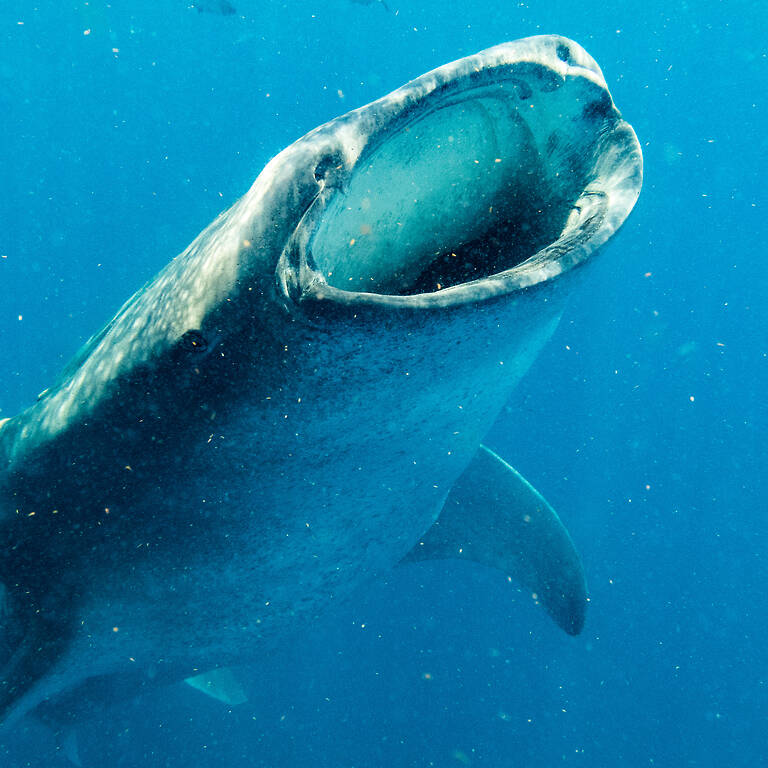 Book now…
Start your booking by selecting the date you would like to dive
General information about the dives
We can provide you with PADI Deep Adventure training (+$20) to give you the skills and knowledge to dive to depths of up to 30m / 100ft while you dive with us in Cozumel.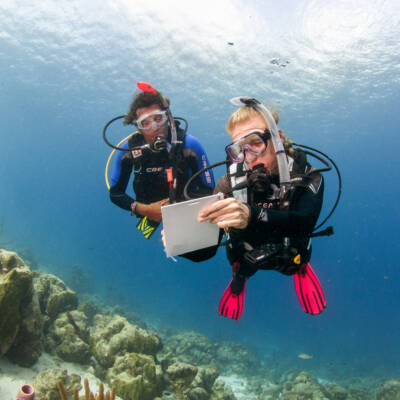 The Deep Adventure dive involves reading the Deep chapter of the Advanced Open Water manual, answering a series of questions in your own time prior to arriving (we will send you materials electronically). On the day of your dive the instructor will review your answers as part of an extended briefing.
Please note, according to PADI Training Standards, for you to be eligble for the deep adventure training we need to conduct a prior assessment of your diving skills (this can take place during a dive or in the pool during a skills refresh).
The instructor will then accompany you on your dive and run through a couple of in-water exercises with you. The in-water exercises typically don't take long to complete and don't detract from your enjoyment of the dive.
Why do you do this?
PADI Open Water divers are trained to a maximum depth of 18m / 60ft. We adhere to PADI recommendations and don't take divers deeper than their training limits. This gives you many benefits, including that travel/dive insurance companies will often only provide coverage for a "depth to which you are trained" and of course our approach will also keep you as safe as possible.
After the dive you will receive a certificate of completion to confirm your participation in the training. At the discretion of other dive centers, this certificate can be honored for future dives which require deep training and can also be used to count towards your full Advanced Open Water course when you choose to continue your learning.
The Deep Adventure dive is one of the five dives you would do as part of the PADI Advanced Open Water course and therefore you will need to complete the relevant PADI paperwork with us. As with all PADI courses you should review the medical questionnaire.. As a 5-star dive center we are passionate about teaching and improving skills, so if you have enough time during your vacation then instead of just completing the deep dive, you might want to consider completing the full PADI Advanced Open Water course. The course is a great course with a good balance between theory and practical exercises. The course really does not detract from the enjoyment of your dives and you will leave with a new level of skill, confidence and certification.