Caverns, caverns and more caverns
If you are an experienced diver, then our June Explorer package is perfect for you to discover the incredible cenotes of Riviera Maya.
The package typically includes*
Two dives in Eden and Tajama-Ha Cenotes
Two dives in Angelita and Carwash Cenotes
Three dives in The Pit and Dos Ojos Cenotes
*we might need to adjust the schedule of your dives due to cenote opening restrictions, weather and availability. We will always confirm any changes with you and you will have the choice to cancel for a refund or re-schedule.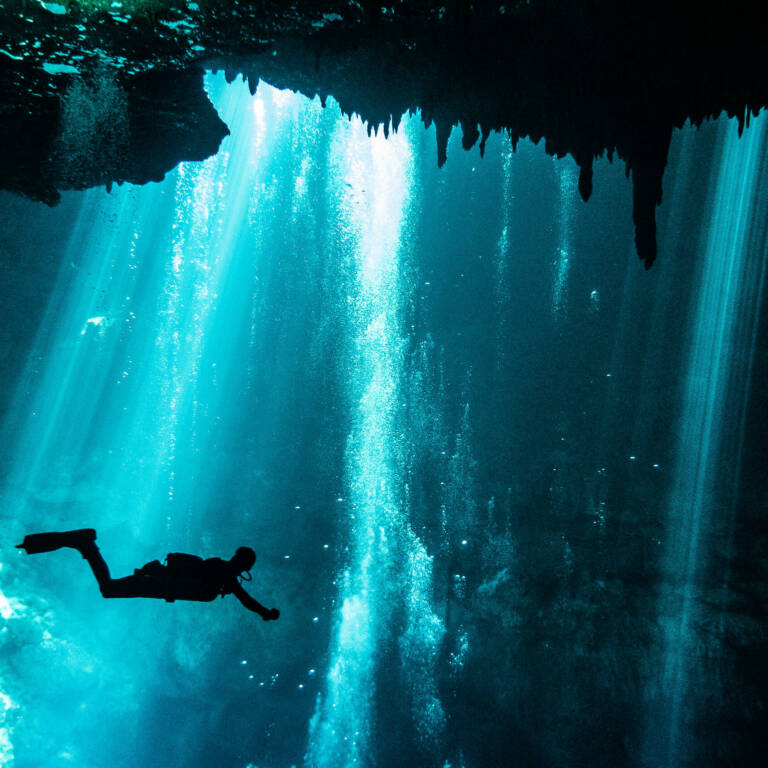 Book now…
Start your booking by selecting the date you would like to dive